Race & Sports
Sports have the opportunity to lead by example. Players are heroes whose opinions are seen and valued by their fans, especially young ones.
Overview
League and team policies matter to the society at large as sports are highly visible, involve large populations and have important symbolism. Fan behavior can also have impact on the larger populace. For these reasons, it is important for the Rose Bowl Institute to address how sports can lead the body politic in issues of racial equity, and also how sports institutions can improve in areas of diversity, equity and inclusion.
"May the best team win." Because teams have a common purpose to win, they need to strive for the best players regardless of race, ethnicity, background or sexual preference. It means inclusion of all as players, coaches, fans or owners. It means respecting the game, teammates and opponents. It means playing fairly and treating players equitably.
One of the iconic symbols of leading by example was Jackie Robinson – a former Pasadena resident, a Rose Bowl Stadium record holder, an icon in the game of baseball and a civic leader. A statue of Jackie Robinson greets visitors at the front of America's Stadium in Pasadena as a symbol of inclusion, courage, integrity and fair play.
The Rose Bowl Institute is presenting a series of dialogues to address issues of race and sports, as the legacy of Jackie Robinson continues to inspire Americans to learn, grow and educate one another on the importance of these issues.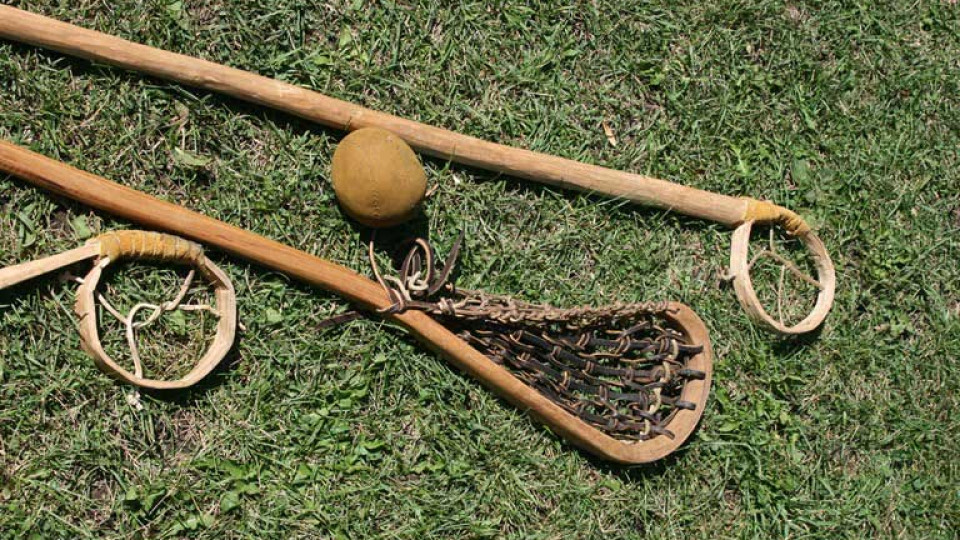 TBD 2022
Native Americans and Sports
Dating back to the pre-Hispanic days of the Mesoamerican "Juego de Pelota" (Ball Game), sports have been an essential element of Native American cultures. They invented lacrosse and competed in canoeing, tobogganing, tugs of war, blanket toss, and other physical activities for sport, skill development, and spiritual purposes. While Jim Thorpe created an outsized reputation as the outstanding athlete of his day, Native Americans have competed at the highest levels of the sporting world.
Learn More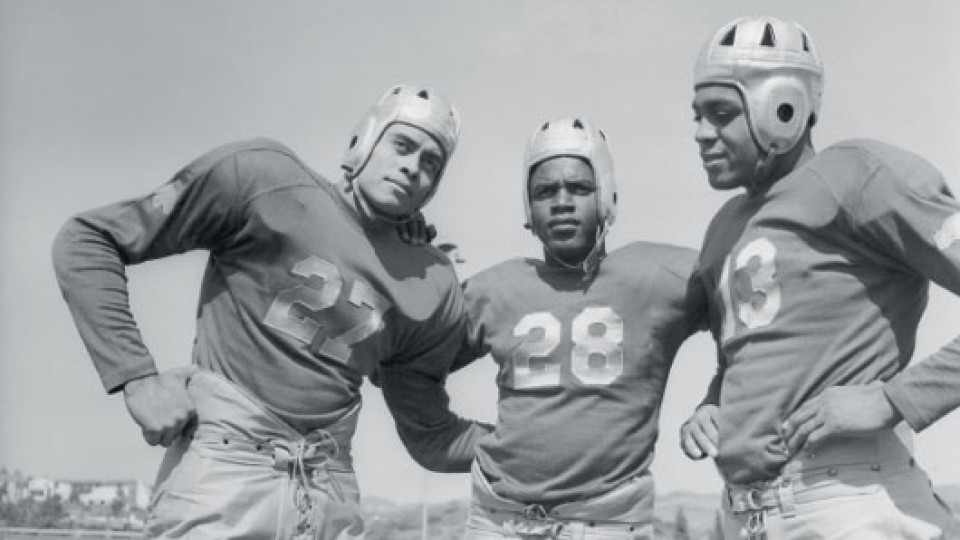 Winter 2022
Rose Table Dialogue on Race & Sports
Twenty to twenty-four leaders and experts will gather around the Rose Table at America's Stadium to address issues of racial equity and arrive at solutions applicable to professional, college and amateur sports. Participants will include owners, coaches, players, critics, media, and other representative stakeholders in sports, all people who can bring about change in their fields.
Learn More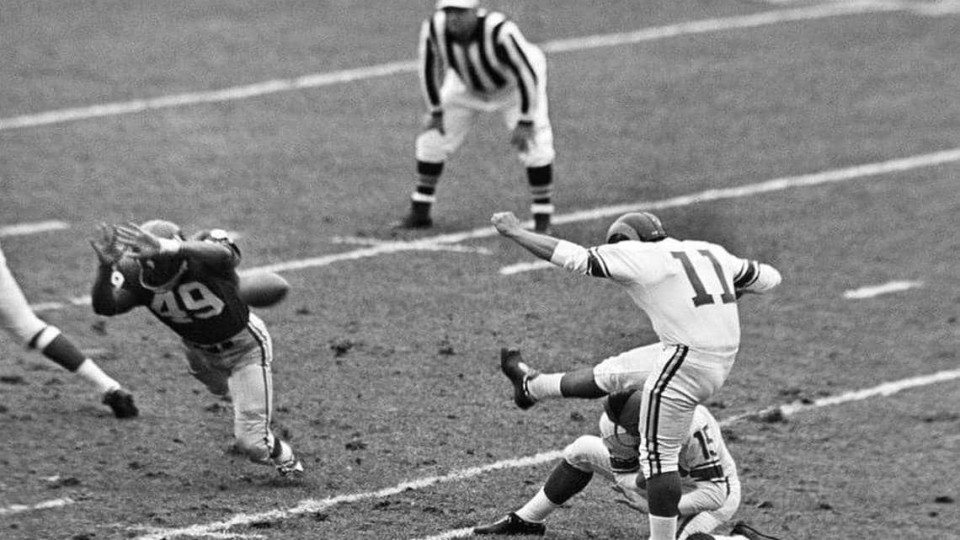 September 22, 2021 @ 6:00PM PST
Latinos in Football
The Rose Bowl Institute hosted and in person one hour panel discussion as part of the The Rose Bowl Institute's series of Dialogues on Race and Sports, addressing Latinos in Football, and a tribute to the life and impact of Los Angeles Rams and Dallas Cowboys kicker Danny Villanueva, Sr. as an athlete, business leader and civic leader in the local community.
This panel in the Race and Sports series was a one hour moderated discussion among Danny Villanueva Sr's son, Danny Villanueva Jr.; Former News Anchor, Univision and Author, Maria Elena Salinas; Mayor of Pasadena, Mayor Victor Gordo; and former NFL Football player, Luis Zendejas.
Learn More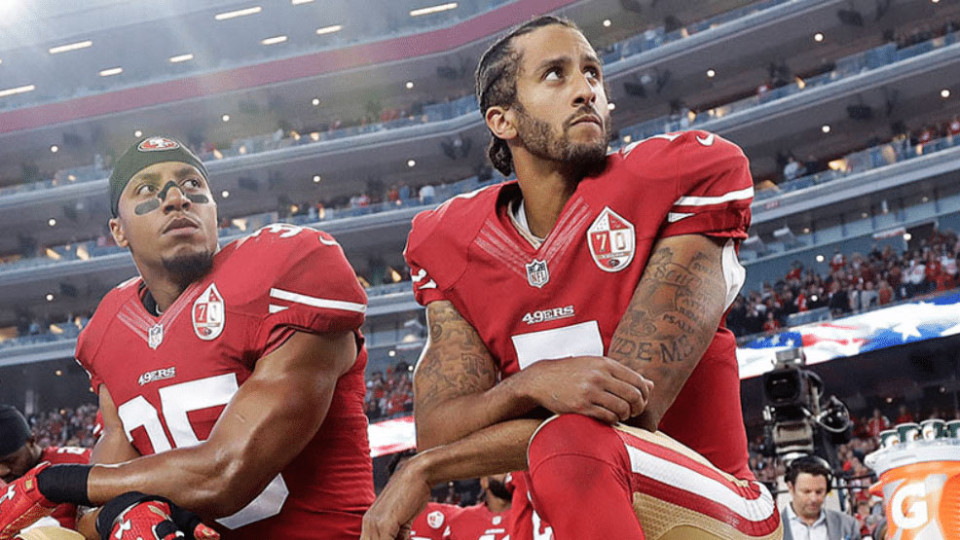 April 15, 2021 @ 1:00PM PST
Collective Athlete Activism
Traditionally, when an athlete protested for civil or political change, it was as an individual. Today, athletes have bound together as a team or even as a league to engage in political expression. The panel discussion will be moderated by Fox News journalist and political analyst Juan Williams engaging four panelists: President of the Los Angeles Dodgers, Stan Kasten, Former Pro Softball Player, Kiki Stokes, CEO of LaChica Sports and Manger of the Players Coalition, and Penn State Professor, Dr. Amira Davis.
Learn More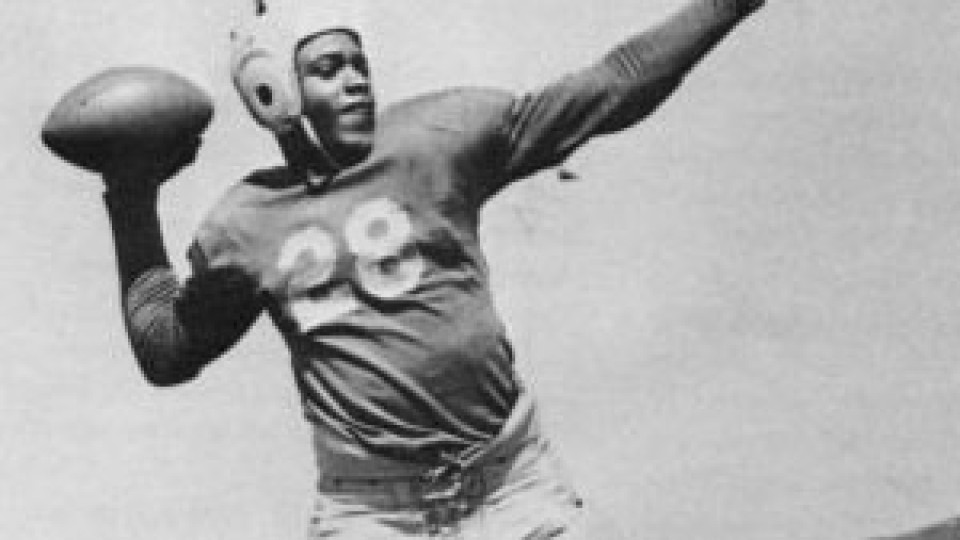 December 17, 2020 @ 1:00PM PST
Social Equity in Sports: Past, Present & Future
The Rose Bowl Institute addressed issues of race and sports in a one-hour moderated discussion streamed on December 17, 2020 at 1:00 p.m. PT / 4:00 p.m. ET on Facebook and Youtube. The panel discussion was moderated by ESPN Sports Broadcaster Jessica Mendoza engaging four panelists: Manager of the LA Dodgers, Dave Roberts, NFL Hall of Famer Eric Dickerson, LA Galaxy phenomenon Julian Araujo, and Founder and President of Angel City women's soccer club Julie Uhrman.
Learn More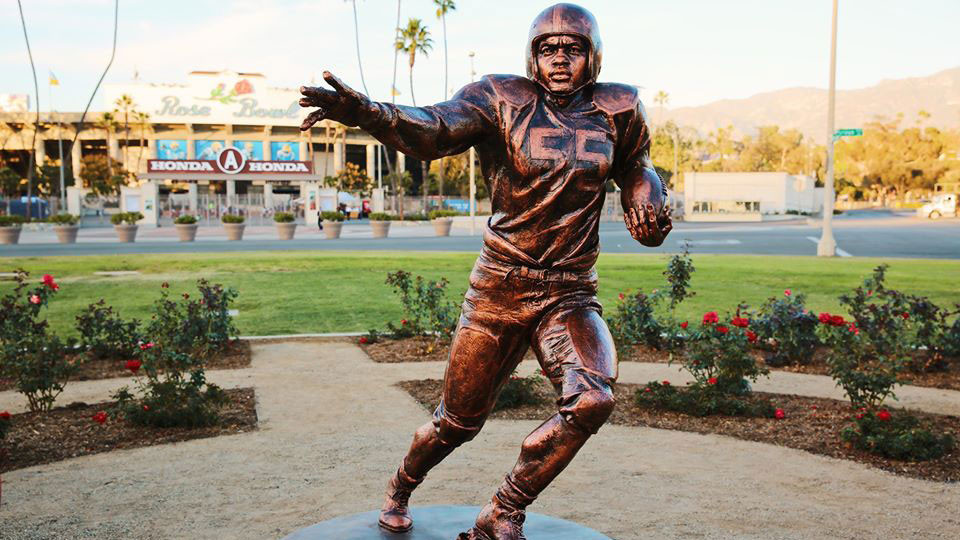 August 13, 2020 @ 7:00PM PST
The Legacy of Jackie Robinson
This first panel in the series is a one hour moderated discussion among Jackie Robinson's daughter, Sharon Robinson, who is also an author and educator, and described her father's contribution to civil rights during his lifetime; civil rights historian Taylor Branch; MLS Hall of Famer Cobi Jones; and NFL Hall of Famer Ronnie Lott.
Learn More