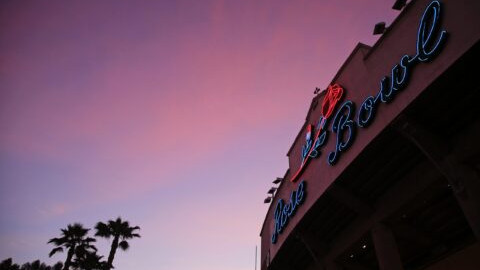 The Rose Bowl Institute Opens Submissions for the Christina Mauser Scholarship Award
FEB 08, 2022
Scholarship honors young female athletes with strong sportsmanship and leadership qualities
In partnership with The Christina Mauser Foundation, The Rose Bowl Institute is now accepting submissions for the second annual Christina Mauser Scholarship Award. Applications for the scholarship are due March 1.
Launched in 2021, the Christina Mauser Scholarship Award provides financial assistance to young female athletes who display extraordinary sportsmanship, leadership, and citizenship qualities. Those traits were memorably exhibited by the award's namesake: former award-winning student athlete and educator, Christina Mauser. Christina was working alongside Kobe Bryant as the assistant coach for the basketball legend's Mamba Sports Academy when she perished in the tragic helicopter crash that claimed the lives of nine people — including Bryant — on January 26, 2020.
The Christina Mauser Foundation was created by Christina's husband, musician Matt Mauser, to foster the ideals that Christina Mauser displayed both on and off the basketball court. In 2022, the foundation will partner once again with The Rose Bowl Institute to present scholarships in four different categories. One award will go to a student at Edison High School, Christina's alma mater. The three remaining categories will offer awards to California-based applicants, national applicants, and Hispanic applicants.
Matt Mauser presented awards to the Christina Mauser Scholarship Award's inaugural class of standout athletes — wrestler Samantha Parcell, soccer star Sophia Drake, and lacrosse player Taya Riley — at Edison High School in June 2021.
Funded by The Christina Mauser Foundation, The Christina Mauser Scholarship Award doesn't just honor the life and legacy of an extraordinary woman; it assists young female athletes in accomplishing their extraordinary goals, as well.
For more information about the Rose Bowl Institute, please visit www.rosebowlinstitute.org.